31.01.23
Young Prototypes
Lecture Series at
MSU Spring 2023
Curated by Laura Salazar,
Pablo Sequero and Frank Barkow.
A series of talks on experimental design
research as an area of
architectural production
through the voice of emergent
architectural practices.
Zoom Meeting ID: 890 0697 5851
Every tuesday! See you there!


18.01.23
Teaching
This Spring'23 we will continue teaching in the US
with appointments in as Visiting Scholars
at Montana State University, where we will co-teach
a the graduate studio "Sticks and Stones"
with Frank Barkow, and as Adjunct Lecturers at
Tulane School of Architecture. We
will also teach undergraduate studios
and a graduate elective at MSU.

22.12.22
Great news!
salazarsequeromedina
selected as part of
Platform Journal's
Next Generation Europe,
40 under 40
emerging practices

21.12.22
Teaching
We will be taking part in the final jury of 2nd year studio at
the Escuela de Arquitectura de Toledo, Spain, as guest critics.
Thanks Prof. Nacho Roman and Luis Gil
for the invitation










16.12.22
Publication
Our collaborative housing project "Grounds for Coexistence"
published by Divisare.
https://divisare.com/projects/471403-salazarsequeromedina-ofmake-soto-ordonez-grounds-for-coexistence

22.11.22
Publication
Our collaborative housing project "Grounds for Coexistence"
published by urbanNext, in a selection of Modular Design projects.
Promoted by Actar publishers.
https://urbannext.net/grounds-for-coexistence/




21.10.22
Lecture
Unofficial Talk on Models (part 1),
with Anton Schneider
at Calpoly Pomona,
17:00pm EST
ZOOM LINK AVAILABLE!

18.10.22
Lecture
Shared Spaces, part of the Domestic Affairs series,
curated by Prof. Marcos Parga
at Syracuse Architecture,
12:45pm at Slocum Hall, Syracuse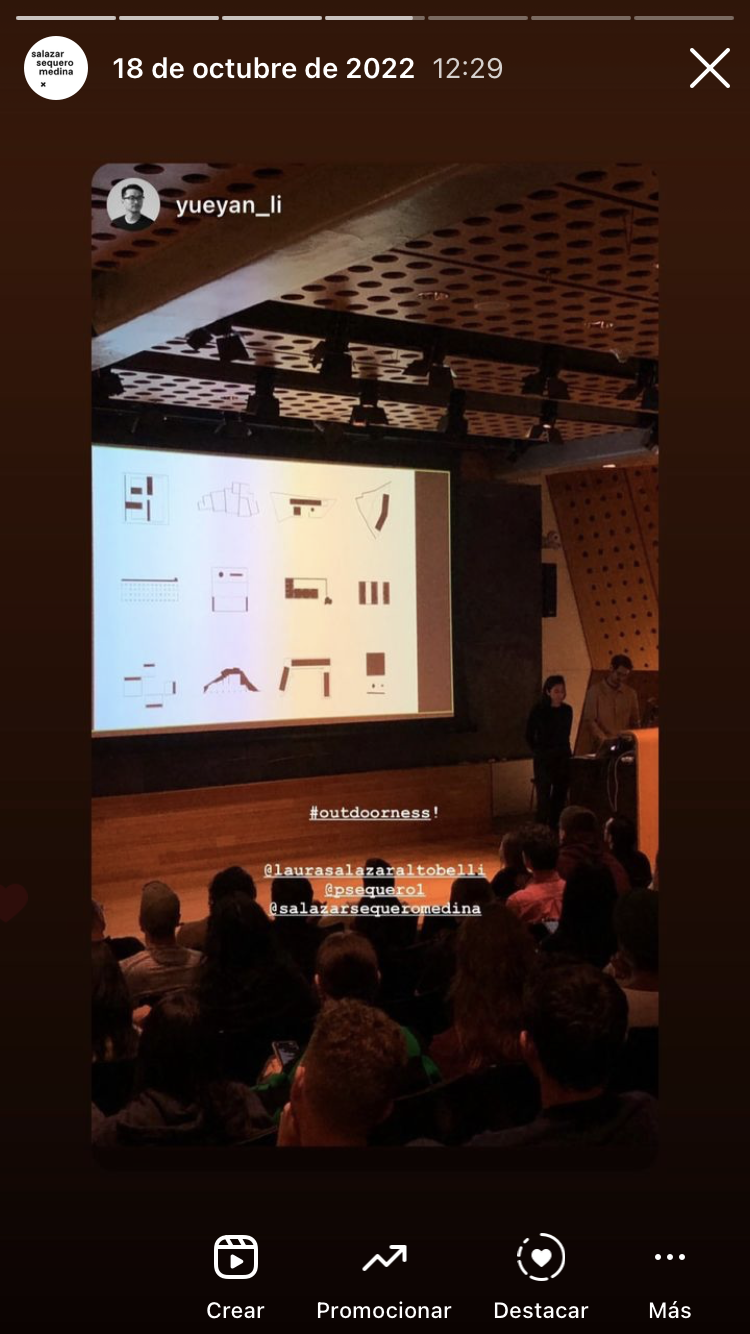 07.10.22
Lecture
On models, at Syracuse Architecture,
with Schneider Luescher and Kyle Miller
11:45am at Slocum Hall, Syracuse

20.08.22
Teaching
We will continue teaching in the US
with appointments in Syracuse Architecture
and Tulane School of Architecture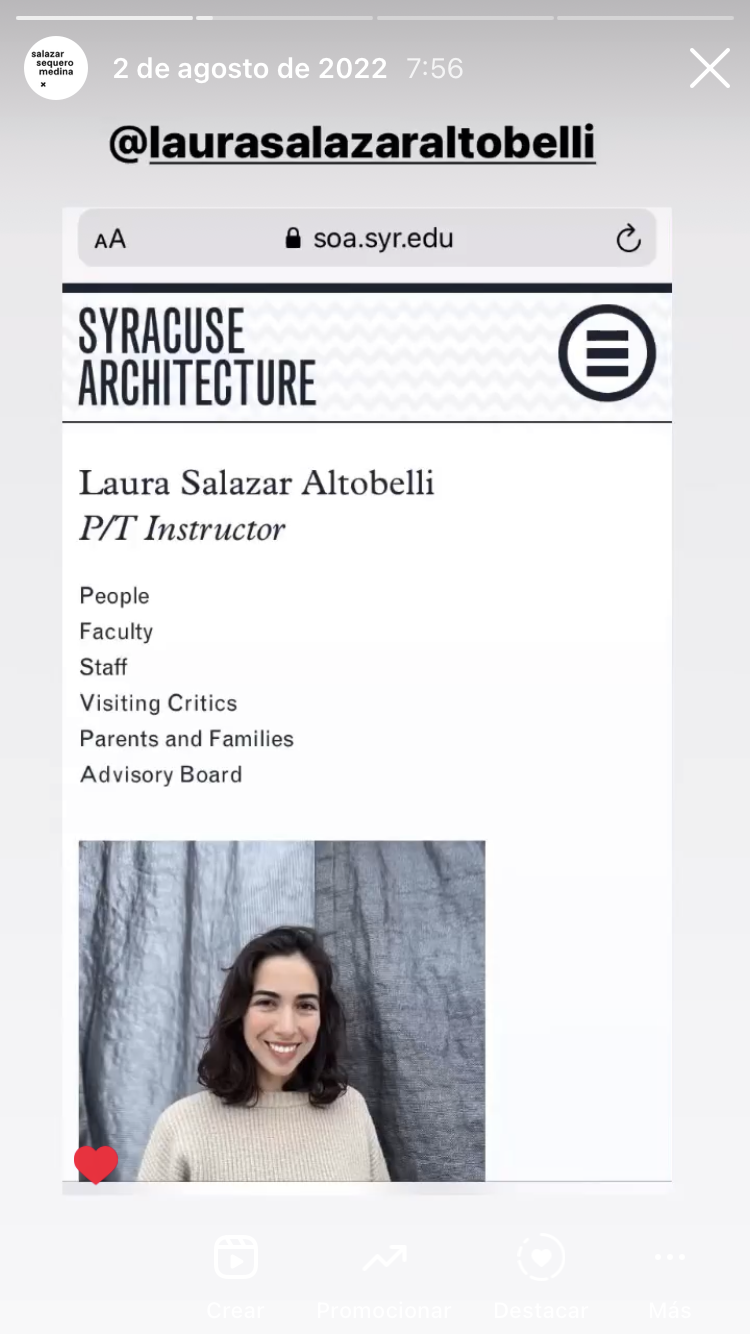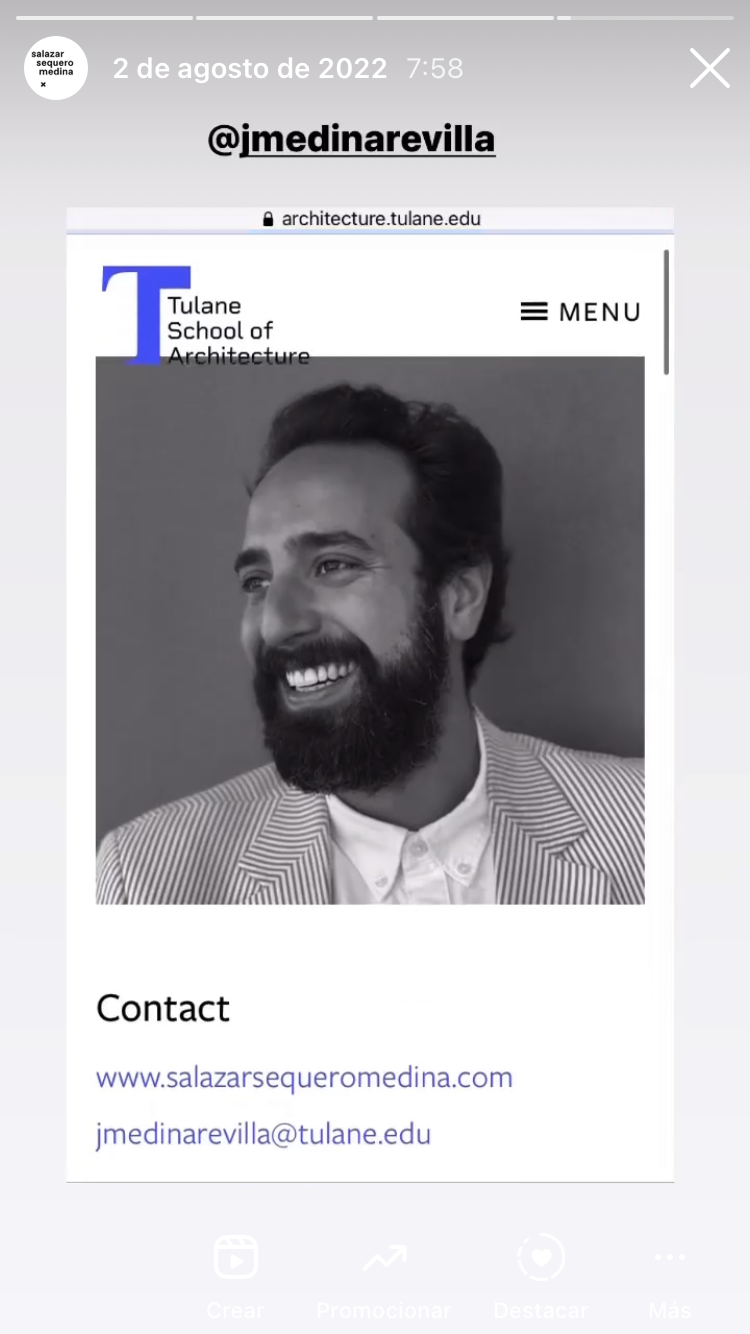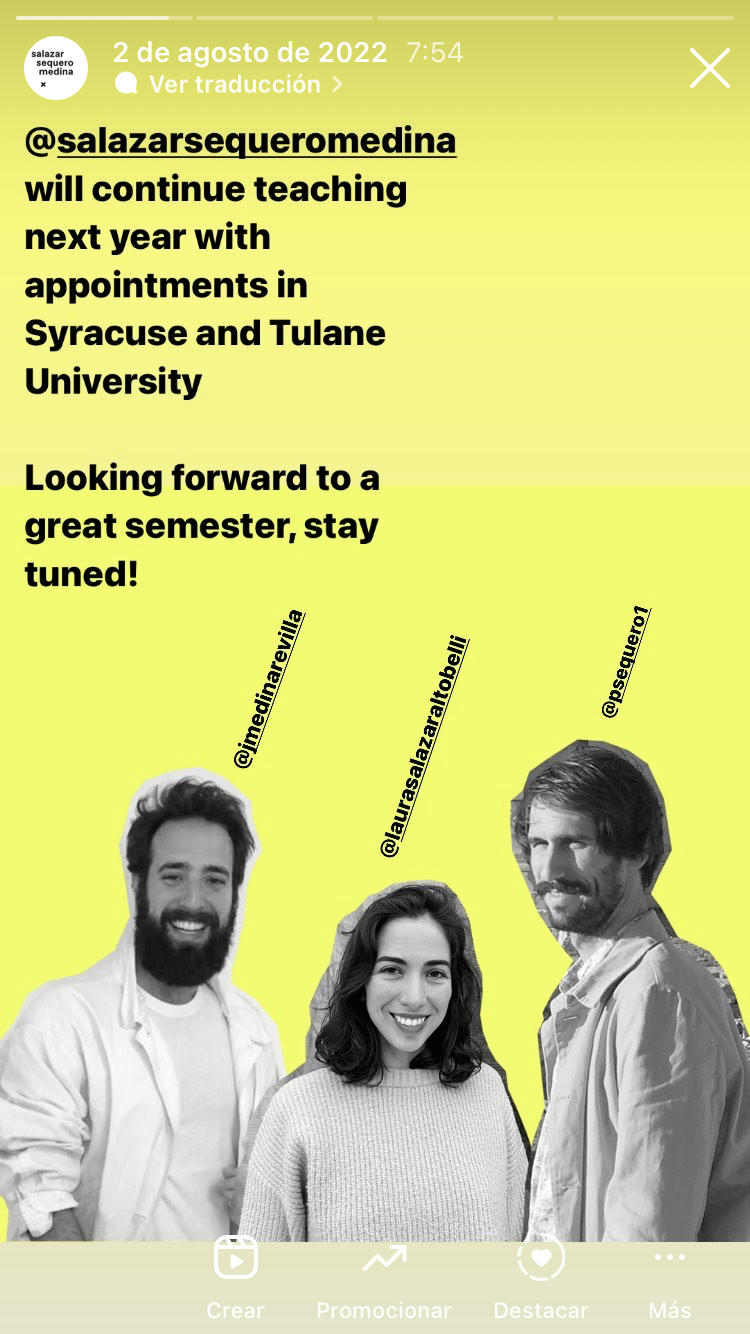 01.07.22
Publication
Ecosistemas.zip
Spain's next generation: under 35
on Arquitectura Viva


20.06.22
Exhibition
We presented our affordable housing project
"Entorno al Vergel" at an outdoor
urban exhibition in the streets
of Sevilla's historic center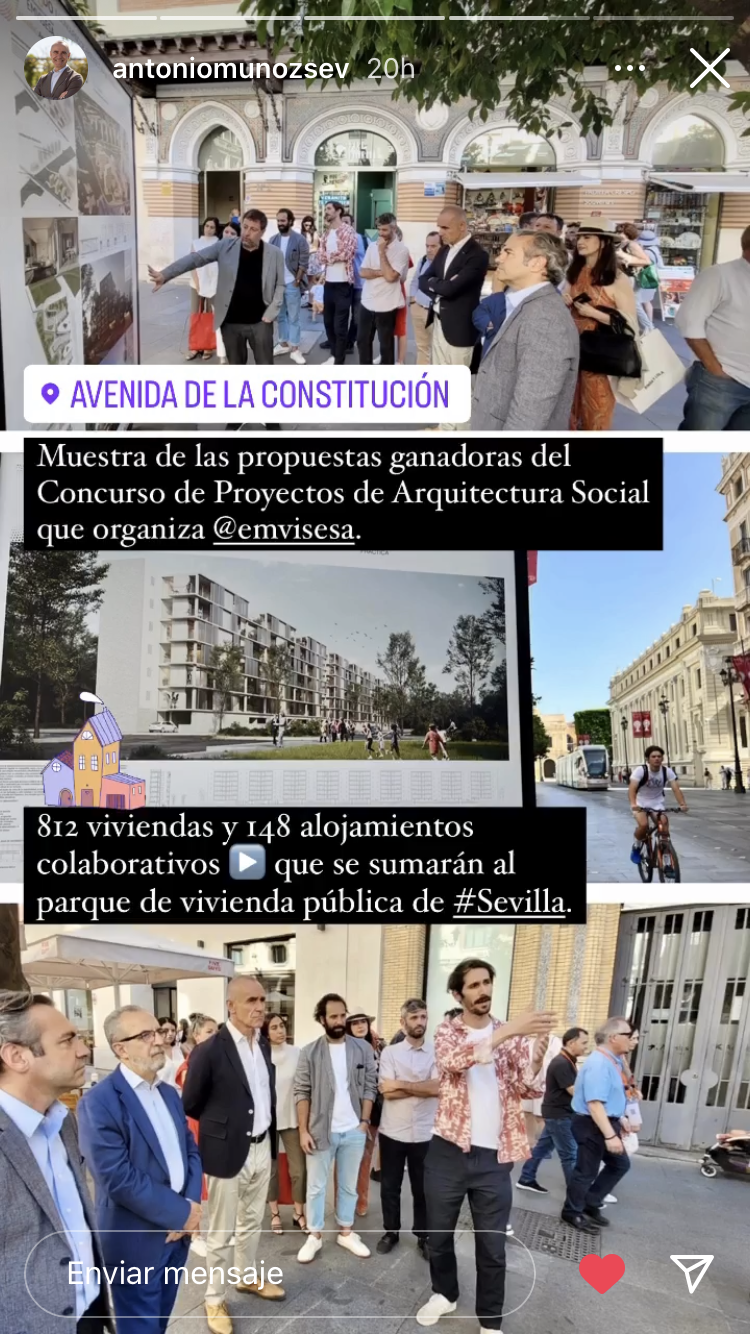 09.06.22
Publication
Honored to be part of
Oslo Triennale's Neighborhood Index
Catalogue, online now!
click here to visit
02.06.22
2nd prize!
Our proposal to convert the historic
slaughterhouse of Aranjuez, Spain, into a performing
arts center got the 2nd prize in
this exciting adaptive re-use competition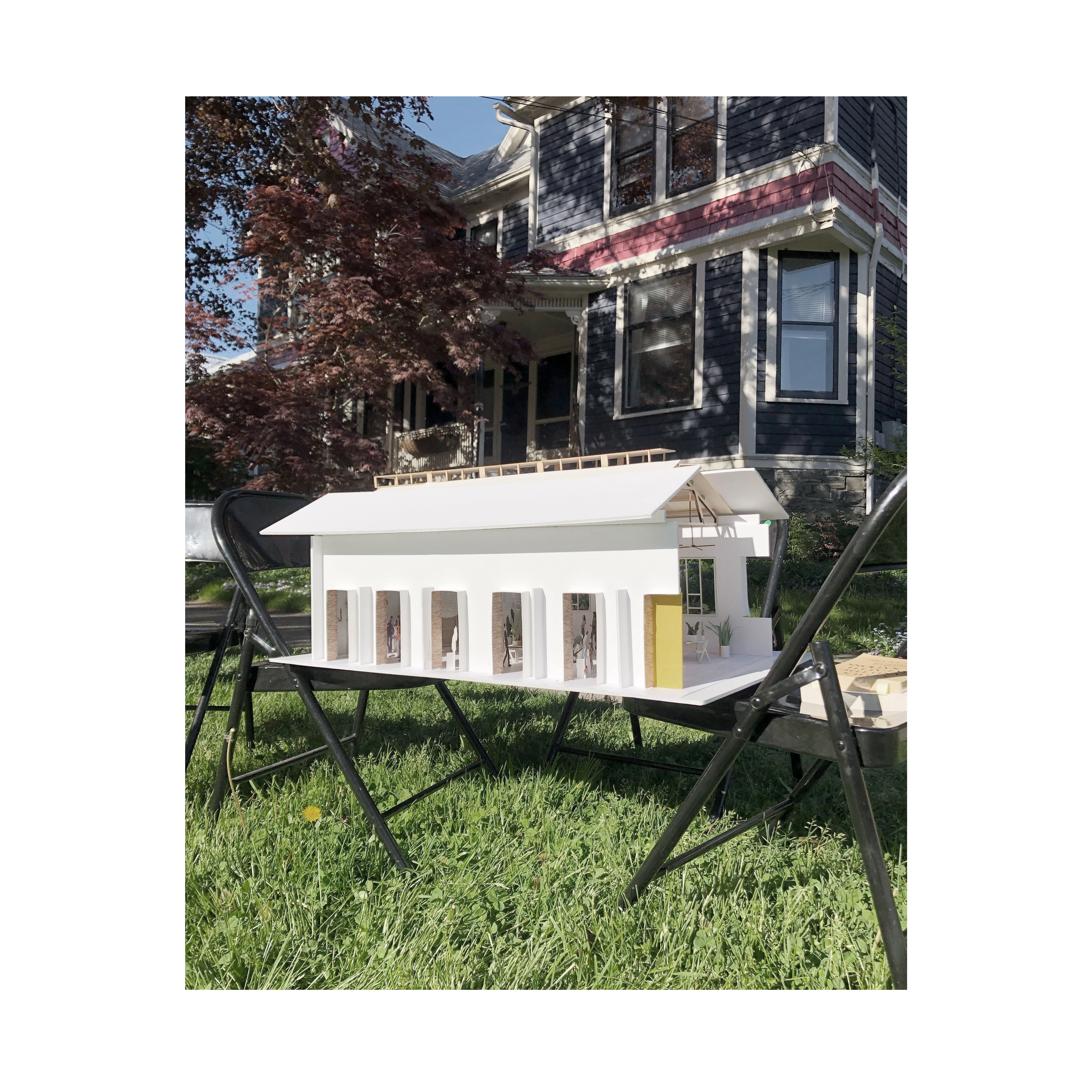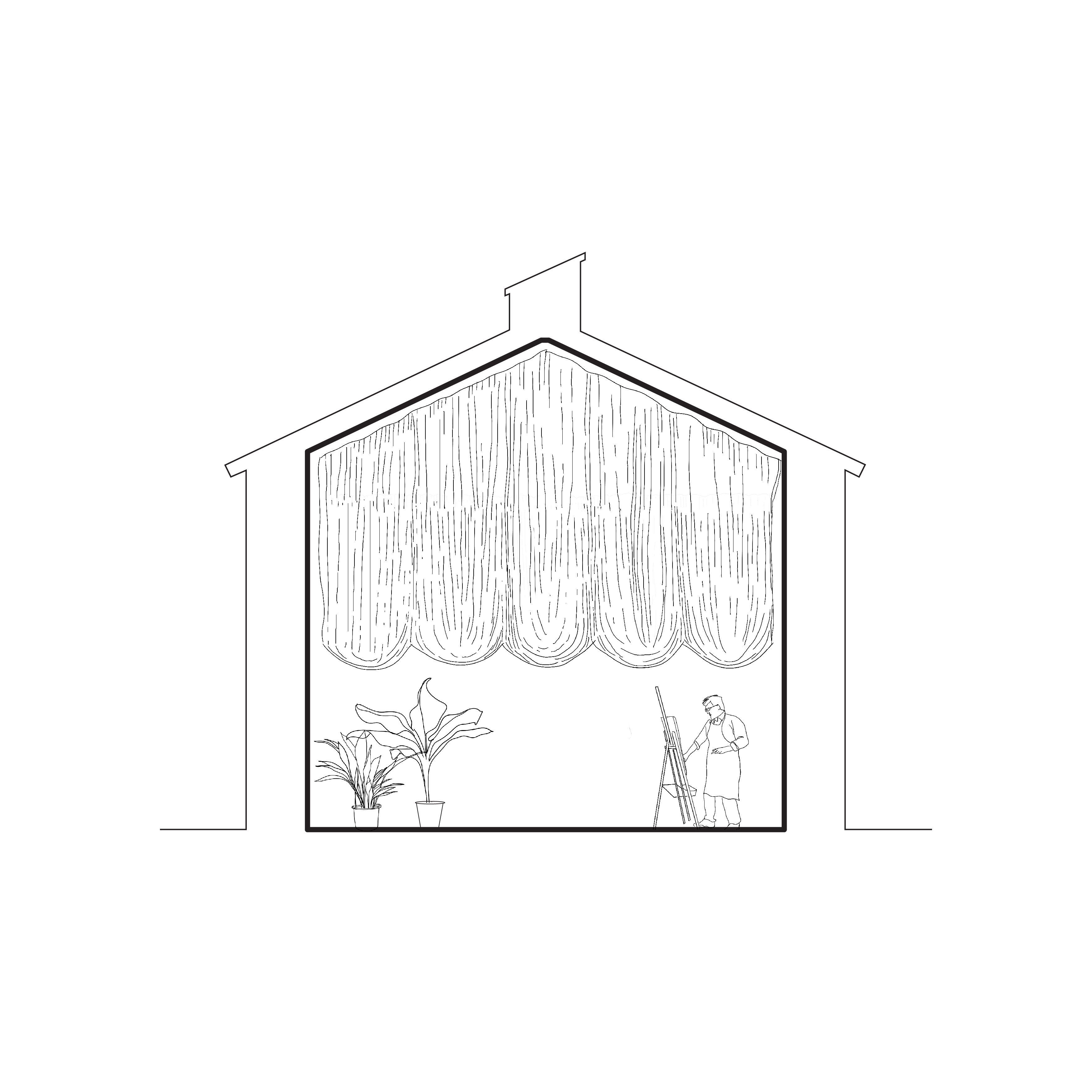 20.05.22
ecosistemas.zip
selected for an exhibition
showcasing the work of
60 emerging practices
under 35 in Spain
Sala Amadis,
Calle Ortega y Gasset 71,
Madrid
exhibition opens 27.05.22
18.04.22
lecture
Juan Medina lectures at
Tulane School of Architecture
as part of the
Short Housing Stories Symposium


14.04.22
competition
Our entry for a pavilion at
Concentrico 08 architecture
festival in Logrono, Spain,
selected as Finalist among
more than 150 proposals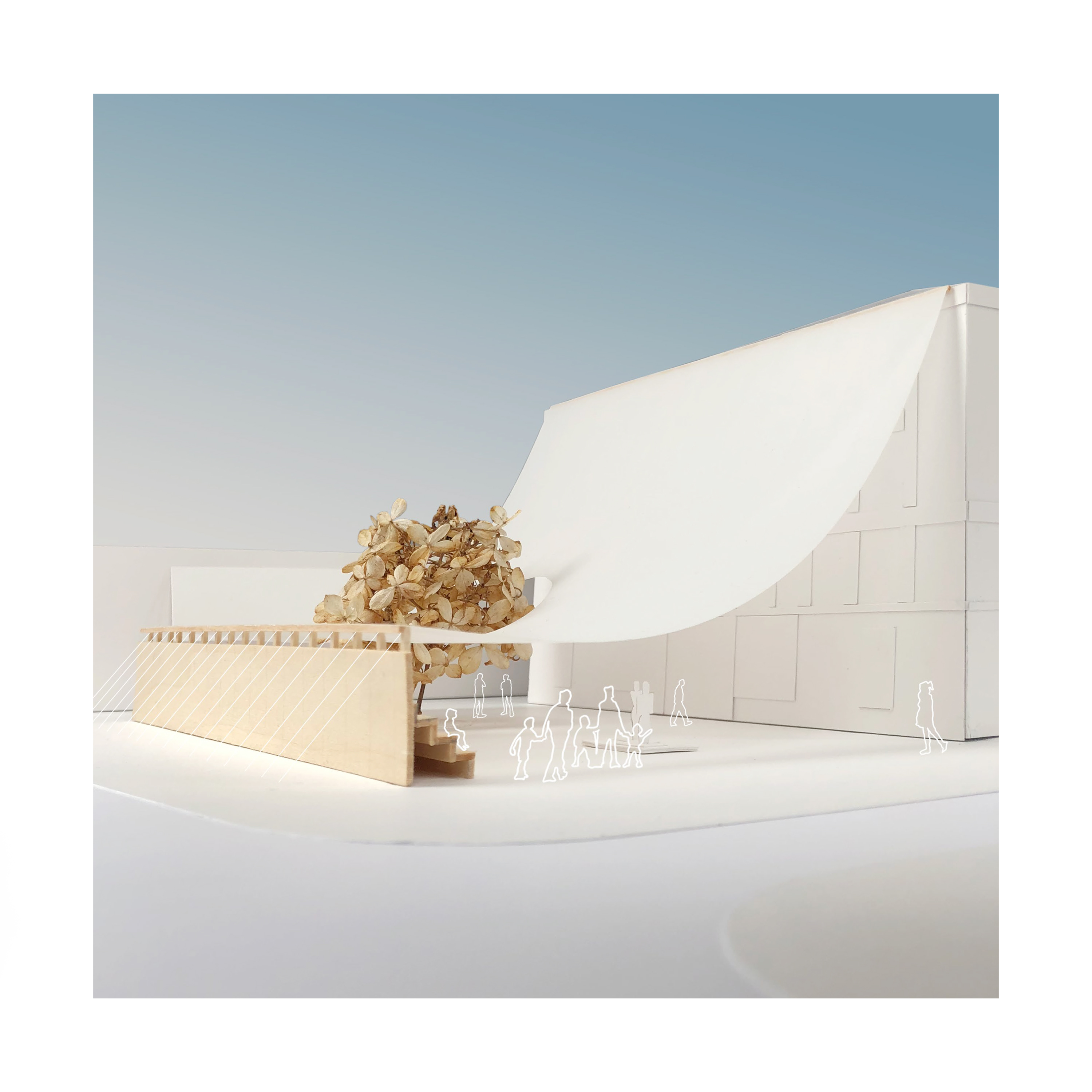 09.03.22.
competition
Affordable housing "Venta pilin"
Sevilla, Spain / Competition / 1st prize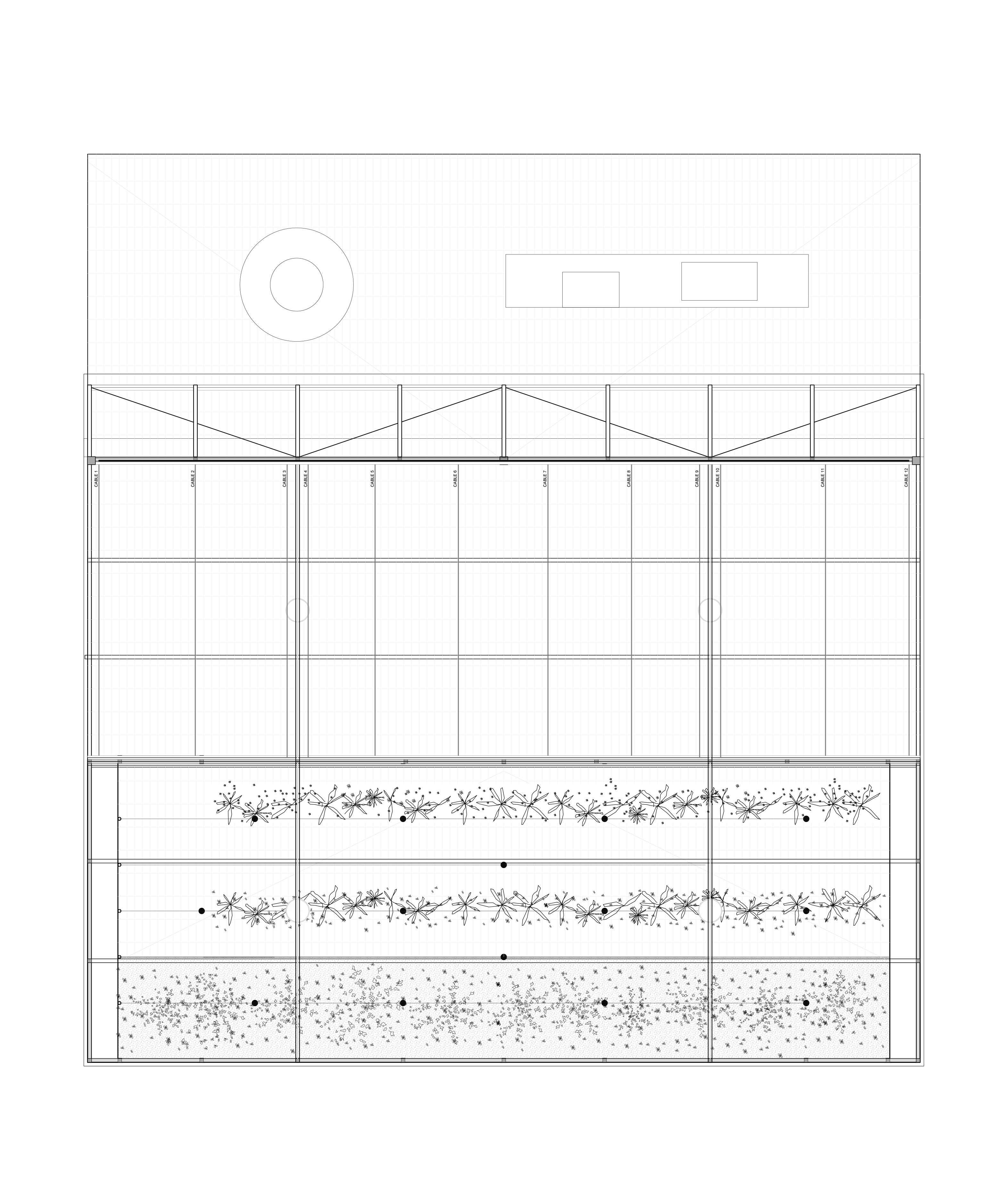 20.01.22
Greenhouse in El Carmen, Peru, site visit
Construction underway
explore our web!